The Religious Integration in Spain of the Moroccan Muslim Second and 1.5 Generation
Keywords:
Islam, second generation, integration, transnationalism, youth
Abstract
The purpose of this paper is to explain current processes of immigrant Moroccan children born in Spain, or those that arrived during the first socialization period (until the age of 10). We will describe, using a transnational lens, how this young people follow Islam in a different country from their parent's homeland. At the same time, we will compare and contrast this youth with those from Latin America and observe the most significant differences and similarities. Based on a previous quantitative survey, the study is developed by an ethnographic work analyzing their religious behaviour as Muslims in Madrid. Two most important conclusions are: the youth that arrived very early in life or were born in Spain look to build a reconciled position for Muslims, with Spanish values. Second, this group in the religious field is playing a double role; first inside the Islamic community and second in the entire society.
Published online: 11 December 2017
Downloads
Download data is not yet available.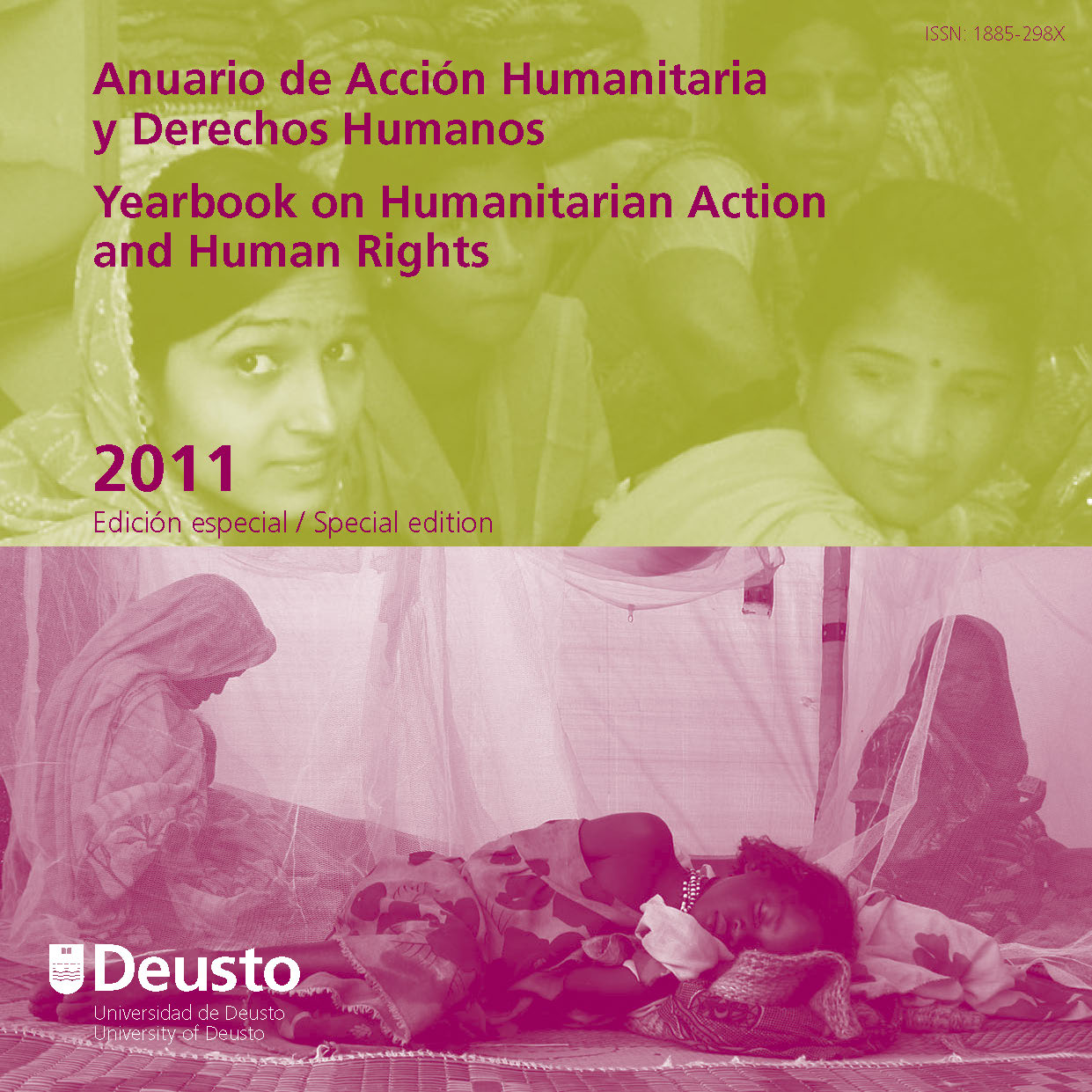 How to Cite
Eguren, Joaquín. 2017. "The Religious Integration in Spain of the Moroccan Muslim Second and 1.5 Generation". Deusto Journal of Human Rights, no. 8 (December), 117-24. https://doi.org/10.18543/aahdh-8-2011pp117-124.
Deusto Journal of Human Rights / Revista Deusto de Derechos Humanos is an Open Access journal; which means that it is free for full and immediate access, reading, search, download, distribution, and reuse in any medium only for non-commercial purposes and in accordance with any applicable copyright legislation, without prior permission from the copyright holder (University of Deusto) or the author; provided the original work and publication source are properly cited (Issue number, year, pages and DOI if applicable) and any changes to the original are clearly indicated. Any other use of its content in any medium or format, now known or developed in the future, requires prior written permission of the copyright holder.