Investing in Change: Education, Transitional Justice and Impact in the Colombian Peacebuilding Process
Keywords:
education, peace, transitional justice, Colombia
Abstract
Investment in educational initiatives as transitional or transformative mechanisms in societies trying to build peace is often limited by several assumptions. First, it is often held as that education is largely a tool of prevention, and that the impact of the initiatives cannot be measured. Second, children are considered only as the «future generation» who will «inherit» the society, reducing their value to their future potential and undermining their agency in the present. Third, since introducing sensitive issues into the formal education system is politically difficult and risks reopening old wounds, it is held that educational initiatives are dependent on, and thus secondary to, a sustained reconciliation or peacebuilding process. As a result of these assumptions, education is often shelved as a long-term, developmental issue in post-conflict societies, and does not benefit from the resources brought by the «peace dividend.» This article seeks to deconstruct these assumptions, and argue that educational initiatives in fact have an observable, measurable, transformative impact on individuals, groups and societies. If this impact is supported and sustained by economic and political investment, education can play a central role in peacebuilding and transformative initiatives.
Received: 01 August 2015
Accepted: 15 October 2015
Published online: 11 December 2017
Downloads
Download data is not yet available.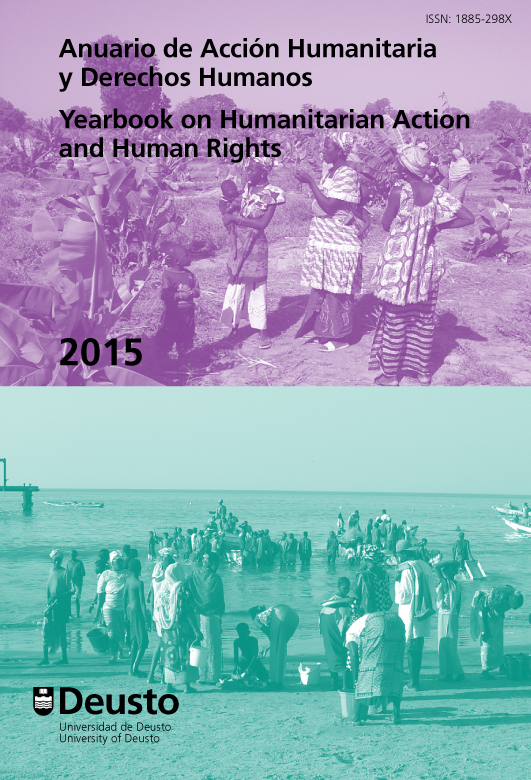 How to Cite
Underwood, Sam. 2017. "Investing in Change: Education, Transitional Justice and Impact in the Colombian Peacebuilding Process". Deusto Journal of Human Rights, no. 13 (December), 91-123. https://doi.org/10.18543/aahdh-13-2015pp91-123.
Deusto Journal of Human Rights / Revista Deusto de Derechos Humanos is an Open Access journal; which means that it is free for full and immediate access, reading, search, download, distribution, and reuse in any medium only for non-commercial purposes and in accordance with any applicable copyright legislation, without prior permission from the copyright holder (University of Deusto) or the author; provided the original work and publication source are properly cited (Issue number, year, pages and DOI if applicable) and any changes to the original are clearly indicated. Any other use of its content in any medium or format, now known or developed in the future, requires prior written permission of the copyright holder.