Remembrance, universal jurisdiction and the Rwanda/DR Congo case
Keywords:
judicial and non-judicial mechanisms, transitional justice, remembrance, truth, justice, reparation, Rwanda, democratic Republic of Congo, International Criminal Tribunal for Rwanda (ICTR), international, national and traditional justice
Abstract
In the twentieth anniversary of the Srebrenica and Kibeho massacres, both executed under the presence of UN blue helmets, its timely to approach judicial and non-judicial mechanisms of transitional justice been used to face human right abuses of the past. Human tragedies of Rwanda and the democratic Republic of Congo are still devastating despite of developed initiatives about truth, justice and reparation. dialogue processes and universal jurisdiction initiatives inspired by international civil society depict a window of hope. National and international impacts of the Rwanda-DR Congo case judicial process, as the effects of the cancellation of universal jurisdiction in Spain, after ten years of open judicial inquiry, are presented to invite to a critical reflection.
Received: 25 July 2015
Accepted: 30 November 2015
Published online: 11 December 2017
Downloads
Download data is not yet available.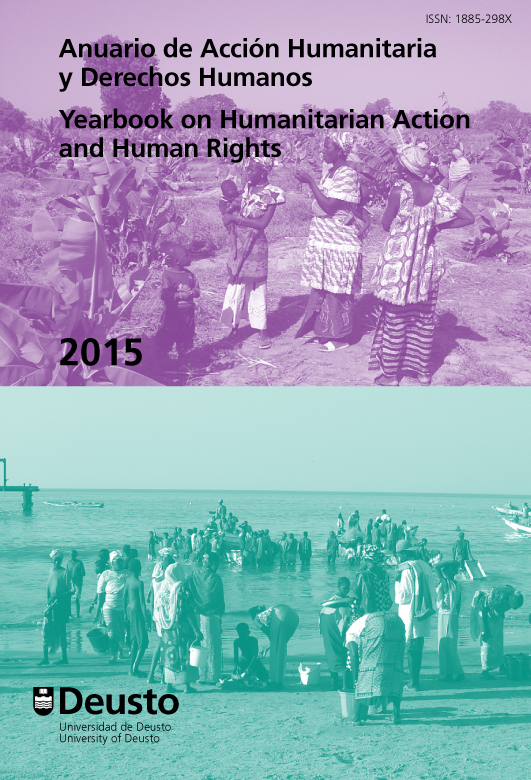 How to Cite
Palou-Loverdos, Jordi. 2017. "Remembrance, Universal Jurisdiction and the Rwanda/DR Congo Case". Deusto Journal of Human Rights, no. 13 (December), 15-62. https://doi.org/10.18543/aahdh-13-2015pp15-62.
Deusto Journal of Human Rights / Revista Deusto de Derechos Humanos is an Open Access journal; which means that it is free for full and immediate access, reading, search, download, distribution, and reuse in any medium only for non-commercial purposes and in accordance with any applicable copyright legislation, without prior permission from the copyright holder (University of Deusto) or the author; provided the original work and publication source are properly cited (Issue number, year, pages and DOI if applicable) and any changes to the original are clearly indicated. Any other use of its content in any medium or format, now known or developed in the future, requires prior written permission of the copyright holder.