La proteccion del «personal humanitario» por el Derecho Internacional Humanitario en los conflictos armados actuales
José Luis Rodríguez-Villasante y Prieto
Keywords:
International Humanitarian Law, Geneva conventions, health personnel, humanitarian mission, humanitarian relief personnel, humanitarian access, peacekeeping or humanitarian missions, freedom of movement of humanitarian personnel, war crimes, international
Abstract
In today's armed conflicts targeted attacks on humanitarian personnel has become a direct target of organized violence. International humanitarian law, from its outset, has protected health personnel, who are entitled to be respected, providing necessary assistance to carry out its humanitarian mission. In addition, parties to armed conflict must ensure the safety of humanitarian personnel authorized to provide assistance to victims, and this authorization can't be refused or removed for any arbitrary reasons. It also provides protection to members of peace and humanitarian missions within the United Nations mandate. IHL provides freedom of movement to impartial humanitarian organizations, which is essential to the performance of their duties. Finally, the criminal protection of humanitarian personnel and resources has been included in the Rome Statute of the International Criminal Court and in the Spanish criminal law.
Published online: 11 December 2017
Downloads
Download data is not yet available.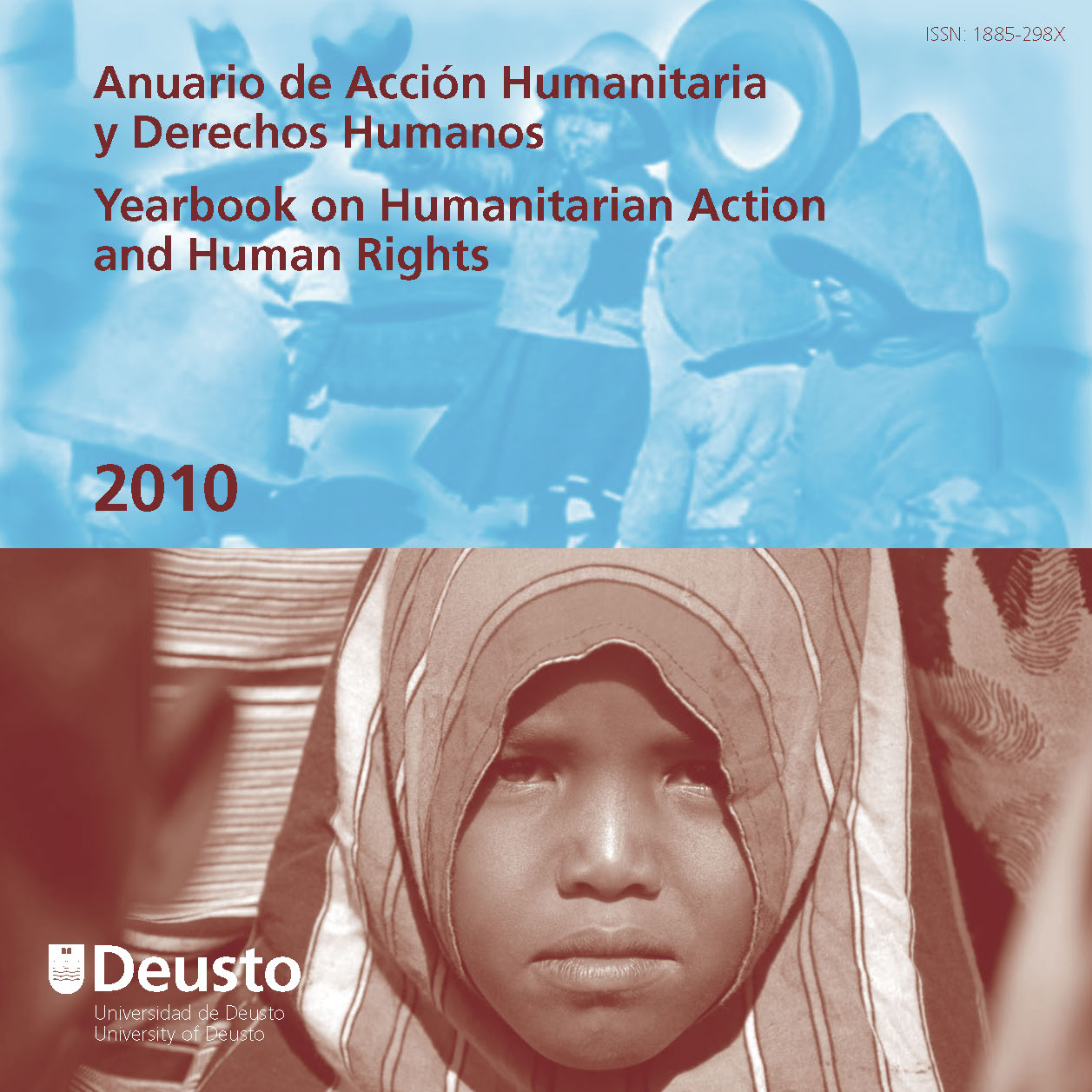 How to Cite
Rodríguez-Villasante y Prieto, José Luis. 2017. "La Proteccion Del «personal Humanitario» Por El Derecho Internacional Humanitario En Los Conflictos Armados Actuales". Deusto Journal of Human Rights, no. 7 (December), 43-58. https://doi.org/10.18543/aahdh-0-2010pp43-58.
Deusto Journal of Human Rights / Revista Deusto de Derechos Humanos is an Open Access journal; which means that it is free for full and immediate access, reading, search, download, distribution, and reuse in any medium only for non-commercial purposes and in accordance with any applicable copyright legislation, without prior permission from the copyright holder (University of Deusto) or the author; provided the original work and publication source are properly cited (Issue number, year, pages and DOI if applicable) and any changes to the original are clearly indicated. Any other use of its content in any medium or format, now known or developed in the future, requires prior written permission of the copyright holder.