Watá Ka'a pe: aproximaciones acerca de la movilidad, territorio y caminos entre los Awá-Guajá (este amazónico)
Keywords:
hunting, nomadism, invaders, territory
Abstract
An Amazonian indigenous people belonging to the Tupi-Guarani language family, the Awa-Guajá are the great masters of game: life (and death) has the basis for being in the world in the venatory art. Traditionally nomads, without agriculture or horticultural knowledge, they lived in small groups in the interior of the forest, walking through a network of paths (harakwá) which allowed (and still allows) their own social and cultural reproduction. Based on ethnographic literature available, this text, in discussing historical hypotheses about nomadism and exposing the tragic consequences of contact and invasion of their territories, aims to bring elements for us to understand that their paths and hunting activities can be seen as resistance marks of another possible world.
Published online: 11 December 2017
Downloads
Download data is not yet available.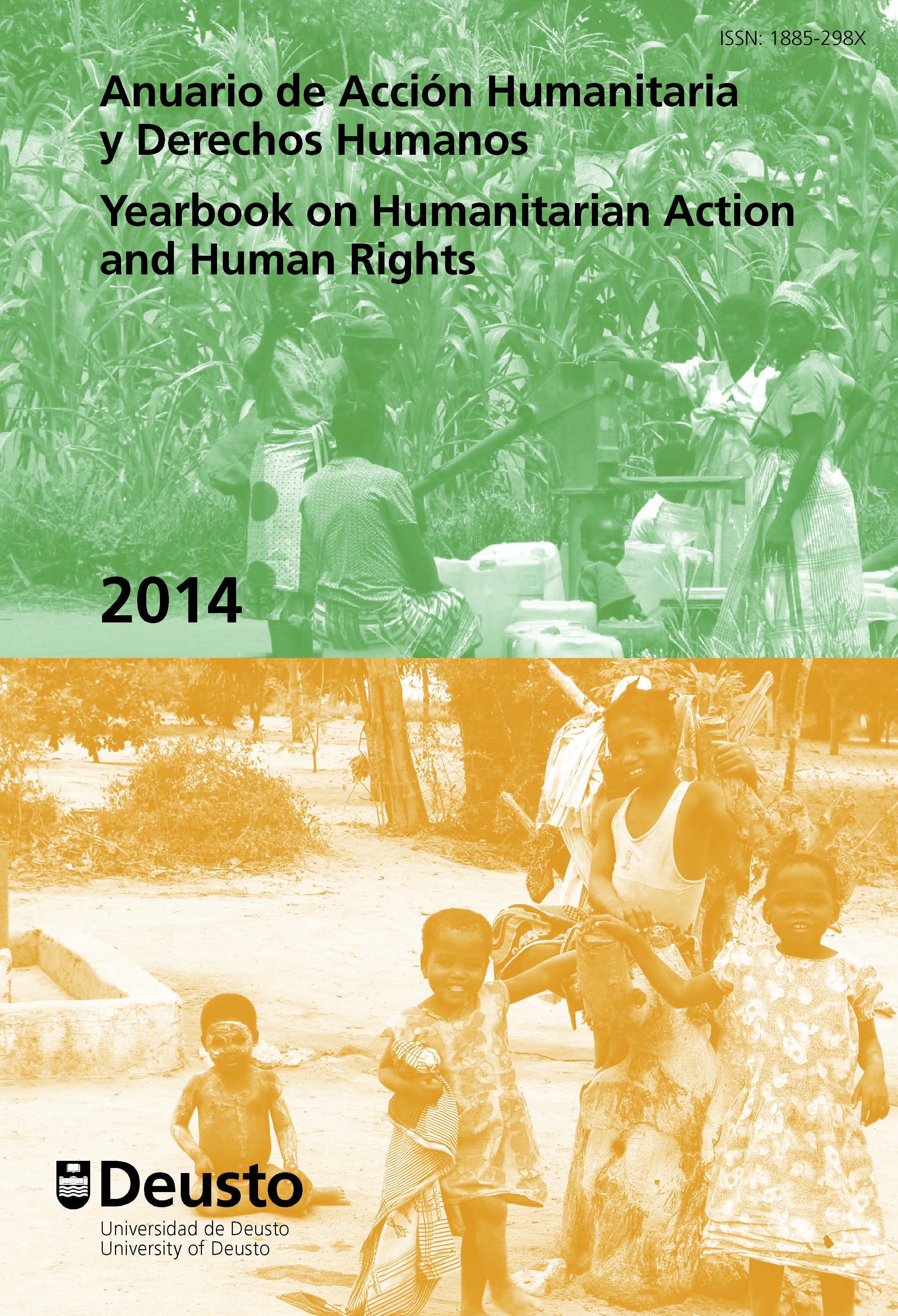 How to Cite
Yokoi, Marcelo. 2017. "Watá Ka'a Pe: Aproximaciones Acerca De La Movilidad, Territorio Y Caminos Entre Los Awá-Guajá (este amazónico)". Deusto Journal of Human Rights, no. 12 (December), 97-117. https://doi.org/10.18543/aahdh-12-2014pp97-117.
Deusto Journal of Human Rights / Revista Deusto de Derechos Humanos is an Open Access journal; which means that it is free for full and immediate access, reading, search, download, distribution, and reuse in any medium only for non-commercial purposes and in accordance with any applicable copyright legislation, without prior permission from the copyright holder (University of Deusto) or the author; provided the original work and publication source are properly cited (Issue number, year, pages and DOI if applicable) and any changes to the original are clearly indicated. Any other use of its content in any medium or format, now known or developed in the future, requires prior written permission of the copyright holder.