Bolivia, élite sectorial chola y élite política: las ambivalencias de su relación
Fran Espinoza

Universidad de Deusto
Keywords:
Bolivia, State, new elites, chola sectoral elite, networks, smuggling
Abstract
One of the effects of the rise of the new political elite is the visibility of new sectoral elites. These new elites had been absent from the political, economic and social landscape due to the old power dynamics between the "white elite" and the State which resulted to the historical exclusion of the popular sectors. The new sectoral elite which emerged with the revolution of 1952, was favored by the elites´ replacement of 2006. In the current context of the 'change process' and of the partial disappearance of the old social stratification, the new elites have initiated their process of wealth accumulation. However, due to the sectoral interests that each elite represents, their relations are marked by continuous ambivalences.
Published online: 11 December 2017
Downloads
Download data is not yet available.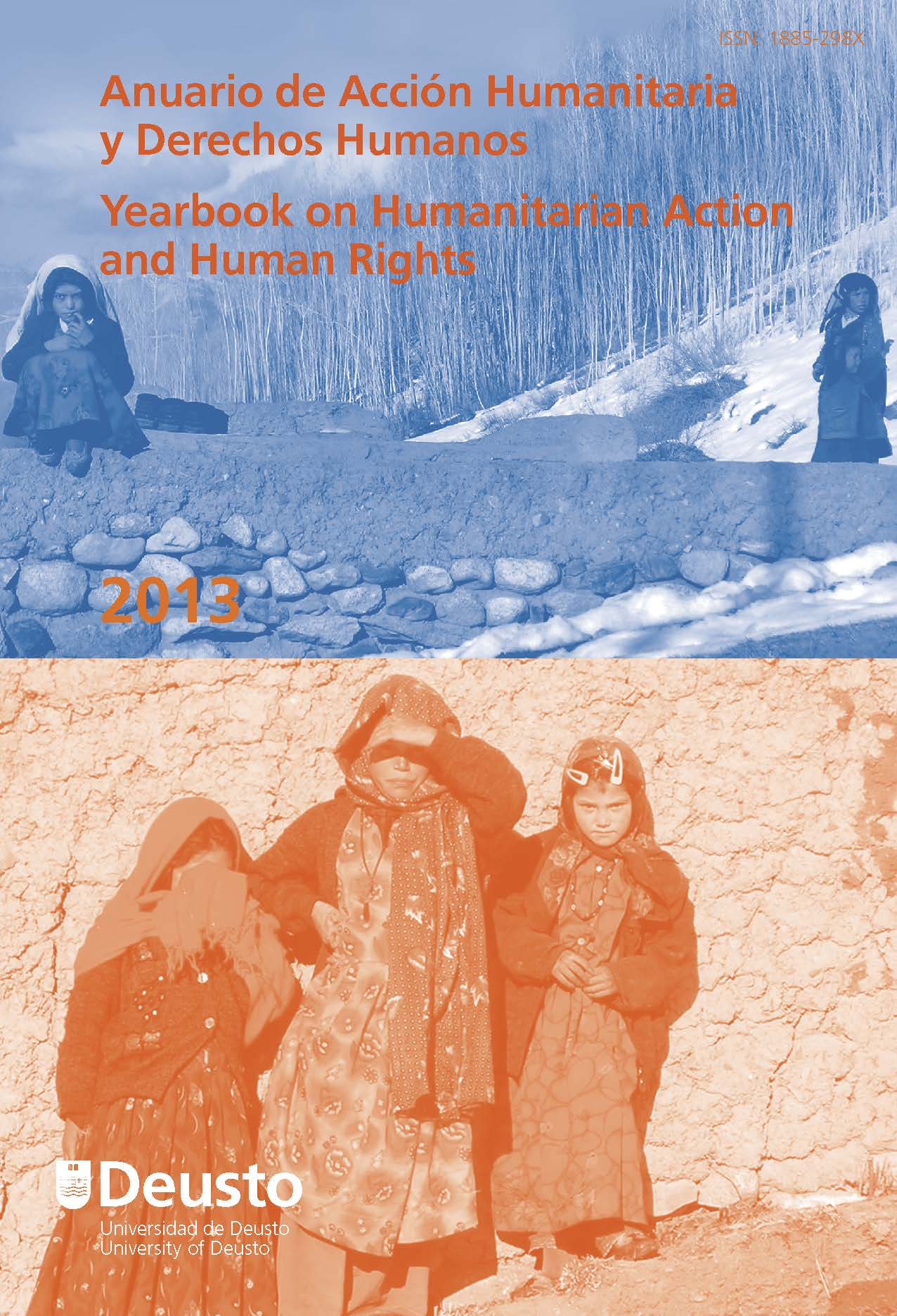 How to Cite
Espinoza, Fran. 2017. "Bolivia, élite Sectorial Chola Y élite política: Las Ambivalencias De Su relación". Deusto Journal of Human Rights, no. 11 (December), 141-60. https://doi.org/10.18543/aahdh-11-2013pp141-160.
Deusto Journal of Human Rights / Revista Deusto de Derechos Humanos is an Open Access journal; which means that it is free for full and immediate access, reading, search, download, distribution, and reuse in any medium only for non-commercial purposes and in accordance with any applicable copyright legislation, without prior permission from the copyright holder (University of Deusto) or the author; provided the original work and publication source are properly cited (Issue number, year, pages and DOI if applicable) and any changes to the original are clearly indicated. Any other use of its content in any medium or format, now known or developed in the future, requires prior written permission of the copyright holder.