Entrada en vigor, general y para España, del Protocolo Facultativo del Pacto Internacional de Derechos Económicos, Sociales y Culturales
Rosa Riquelme Cortado

Universidad de Murcia
Keywords:
economic, social and cultural rights, justiciability, procedure for filing communications, the States' margin of appreciation in policy-making and in the allocation of resources, international assistance and cooperation
Abstract
The Optional Protocol to the International Covenant on Economic, Social and Cultural Rights (ICESC) entered into force on 5 May 2013, generally and for Spain, thereby establishing, as an essential procedure, the filing of communications by individuals or groups of individuals claiming to be victims of a violation by a State Party of any one of the rights set forth in the Covenant. The principle of indivisibility and interdependence between all human rights acts as its supporting pillar for the correction of the discriminatory protective regime brought about in 1966 by the twin covenants (International Covenant on Civil and Political Rights). The process through which the Protocol to the ICESC came into being, however, did not ignore the insistent debate arising from the justiciability of economic, social and cultural rights, which has an effect on the limits set for the monitoring procedures provided forth therein in order to ensure compliance with the rights protected by the Covenant; that is, the filing of individual communications, its main leitmotiv, of communications between States and inquiry into grave or systematic violations of this range of rights, as well as the complementary mechanisms of international assistance and cooperation of the trust fund in particular.
Published online: 11 December 2017
Downloads
Download data is not yet available.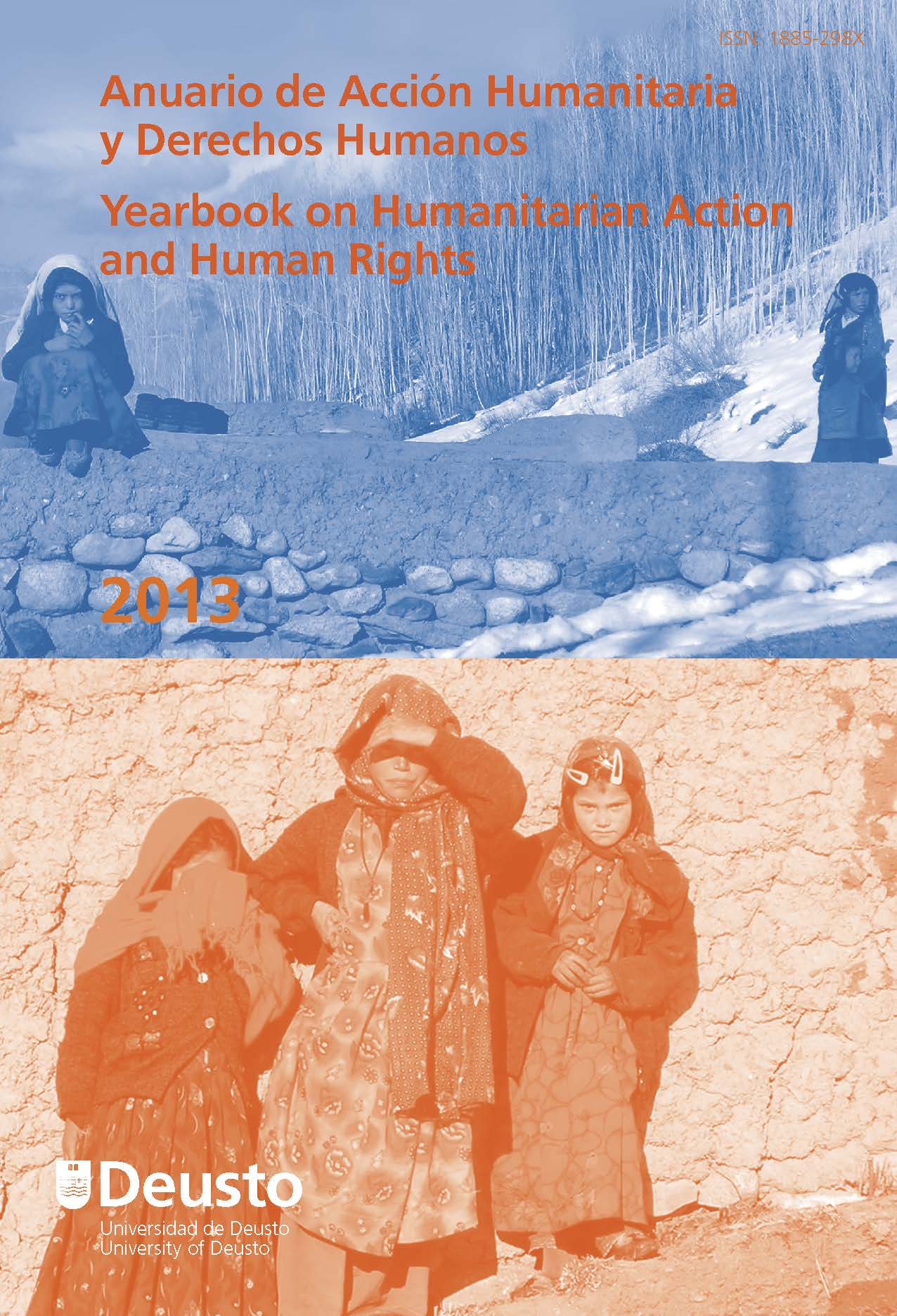 How to Cite
Riquelme Cortado, Rosa. 2017. "Entrada En Vigor, General Y Para España, Del Protocolo Facultativo Del Pacto Internacional De Derechos Económicos, Sociales Y Culturales". Deusto Journal of Human Rights, no. 11 (December), 75-107. https://doi.org/10.18543/aahdh-11-2013pp75-107.
Deusto Journal of Human Rights / Revista Deusto de Derechos Humanos is an Open Access journal; which means that it is free for full and immediate access, reading, search, download, distribution, and reuse in any medium only for non-commercial purposes and in accordance with any applicable copyright legislation, without prior permission from the copyright holder (University of Deusto) or the author; provided the original work and publication source are properly cited (Issue number, year, pages and DOI if applicable) and any changes to the original are clearly indicated. Any other use of its content in any medium or format, now known or developed in the future, requires prior written permission of the copyright holder.