Asylum Seeker's Access to Education- A Humanitarian Crisis in Israel
Keywords:
refugee, education, forced migration, urban refugees, education in emergencies, asylum seekers
Abstract
This article seeks to examine African refugees and asylumseekers access to education in urban areas in Israel. It is based upon nine months of research in Tel Aviv between July 2011- March 2012 and is unique in its attempt to understand education access in an urban, developed humanitarian context. Mass Migration to Israel via the Sinai desert has posed a challenge to Israel's jus sanguinis immigration policy and the government's insensitive approach to the delivery of protection to those who are supposed to receive it has created a humanitarian crisis in a developed OECD nation. This paper offers a cross- cutting critical analyses on the provision of education on the basis that it is a basis right and core component of social protection and development. Children, Youth, and adult asylum seeking and refugee learners' access to education in Israel will be discussed. Lastly the paper endeavors to offer academia, international agencies, national policy makers and NGOs a clearer picture of the challenges that asylum-seekers face in accessing education in addition to a series of tools and strategies that partners, and relevant government agencies can use in order to improve, monitor and evaluate existing services.
Published online: 11 December 2017
Downloads
Download data is not yet available.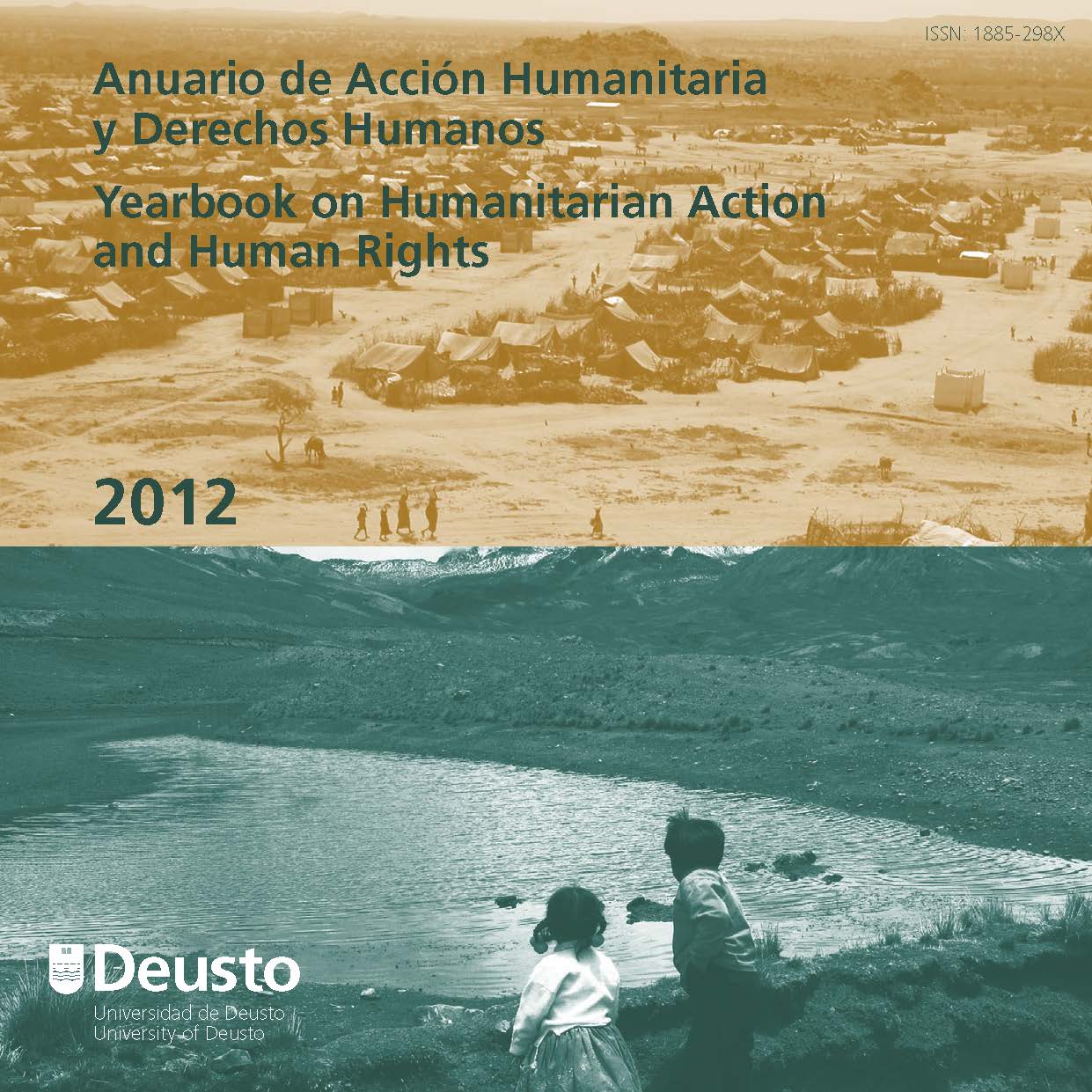 How to Cite
Ody, Jessica. 2017. "Asylum Seeker's Access to Education- A Humanitarian Crisis in Israel". Deusto Journal of Human Rights, no. 10 (December), 113-22. https://doi.org/10.18543/aahdh-0-2012pp113-122.
Deusto Journal of Human Rights / Revista Deusto de Derechos Humanos is an Open Access journal; which means that it is free for full and immediate access, reading, search, download, distribution, and reuse in any medium only for non-commercial purposes and in accordance with any applicable copyright legislation, without prior permission from the copyright holder (University of Deusto) or the author; provided the original work and publication source are properly cited (Issue number, year, pages and DOI if applicable) and any changes to the original are clearly indicated. Any other use of its content in any medium or format, now known or developed in the future, requires prior written permission of the copyright holder.