The Batwa Indigenous People in Uganda and their Detachment from Forest Livehood: Land Eviction and Social Plight
Keywords:
Batwa, indigenous people, land eviction, social plight, Bwindi and Mgahinga National Park
Abstract
With an aim of examining consequences of eviction and restriction the Batwa's access to Bwindi and Mgahinga protected areas, the paper reviews available literature on the Batwa indigenous people's statuses, rights and socioeconomic livelihood especially following the 1991 Bwindi and Mgahinga eviction instrument. The review indicates that their eviction exemplified failure by the government to consult, compensate and involve the Batwa community as indigenous people before expropriation of their land. Secondly, the paramilitary nature of eviction disconnected them from their forest dweller lifestyle spontaneously without a clear resettlement plan or restitution agenda. The paper conclusively recommends for further research to evaluate the increasingly contentious competition between conservationism on one hand and upholding the appropriate property rights of indigenous people on the other.
Published online: 11 December 2017
Downloads
Download data is not yet available.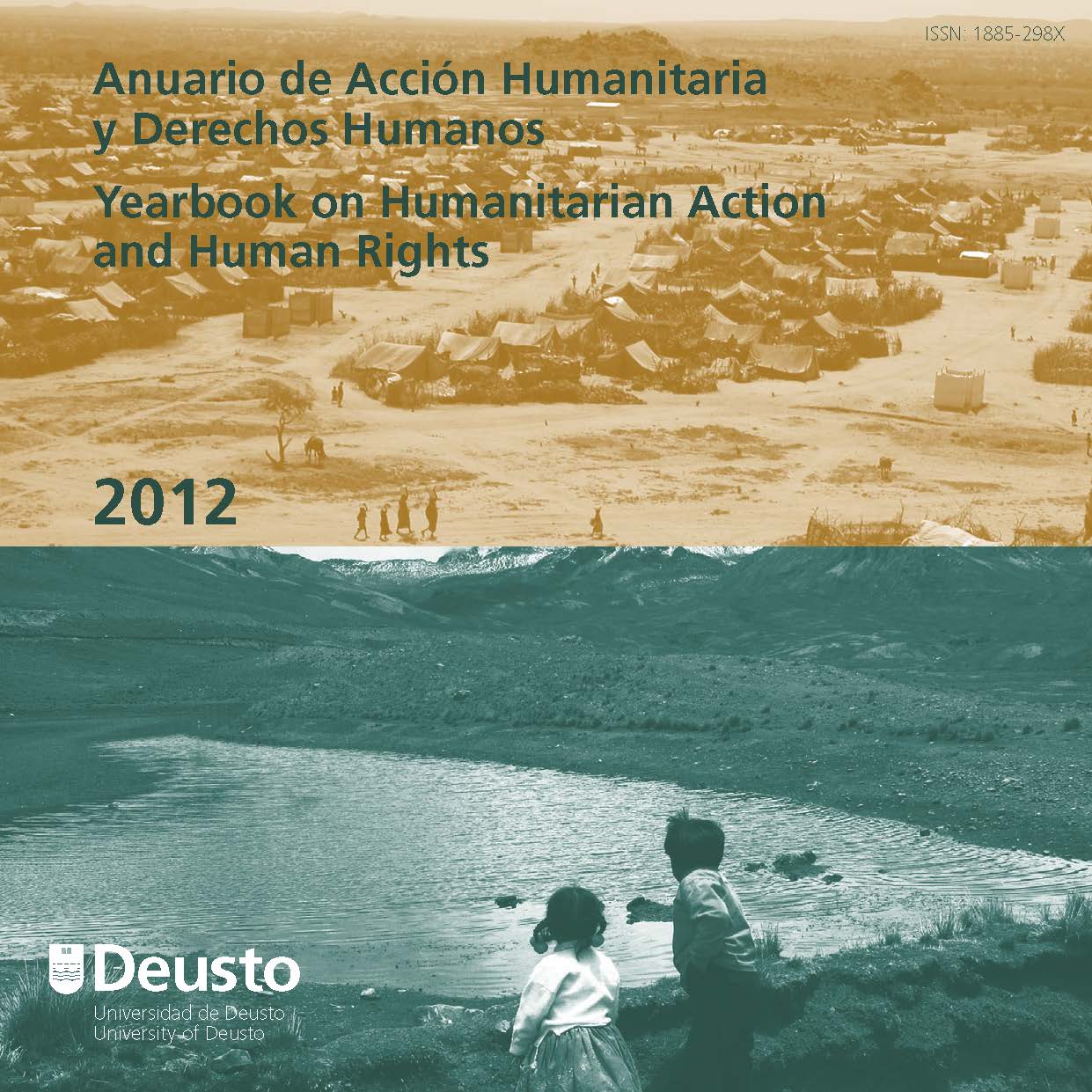 How to Cite
Mukasa, Norman. 2017. "The Batwa Indigenous People in Uganda and Their Detachment from Forest Livehood: Land Eviction and Social Plight". Deusto Journal of Human Rights, no. 10 (December), 71-84. https://doi.org/10.18543/aahdh-0-2012pp71-84.
Deusto Journal of Human Rights / Revista Deusto de Derechos Humanos is an Open Access journal; which means that it is free for full and immediate access, reading, search, download, distribution, and reuse in any medium only for non-commercial purposes and in accordance with any applicable copyright legislation, without prior permission from the copyright holder (University of Deusto) or the author; provided the original work and publication source are properly cited (Issue number, year, pages and DOI if applicable) and any changes to the original are clearly indicated. Any other use of its content in any medium or format, now known or developed in the future, requires prior written permission of the copyright holder.