Algunos problemas jurídicos relativos al caso de los atentados del 11 de marzo de 2004 en Madrid
Agata Serranò

Universidad Rey Juan Carlos
Keywords:
jihadist terrorism, 11th of march network, mastermind of the attacks, effective punishability
Abstract
This article intends to analyse some of the legal problems that led to the acquittal of Rabei Osman El Sayed Ahmed, alias Mohamed El Egipcio, charged with the crime of belonging to and/or being a member of a terrorist organisation and an abettor of the attacks in Madrid on the 11th of March. Via the examination of his acquittal we will highlight, on the one hand the way the complicated structure of the network of a Jihadist terrorist group can hinder the reconstruction of facts as well as the pinpointing of those who physically carried out the criminal attacks and/or the «mastermind» behind them within the framework of these kinds of organisations. On the other hand we will underline the urgent need for addressing some of the loopholes detected in the national as well as European legal systems in order to ensure the effective punishability of the culprits of terrorist crimes, and in particular those of a Jihadist nature.
Published online: 11 December 2017
Downloads
Download data is not yet available.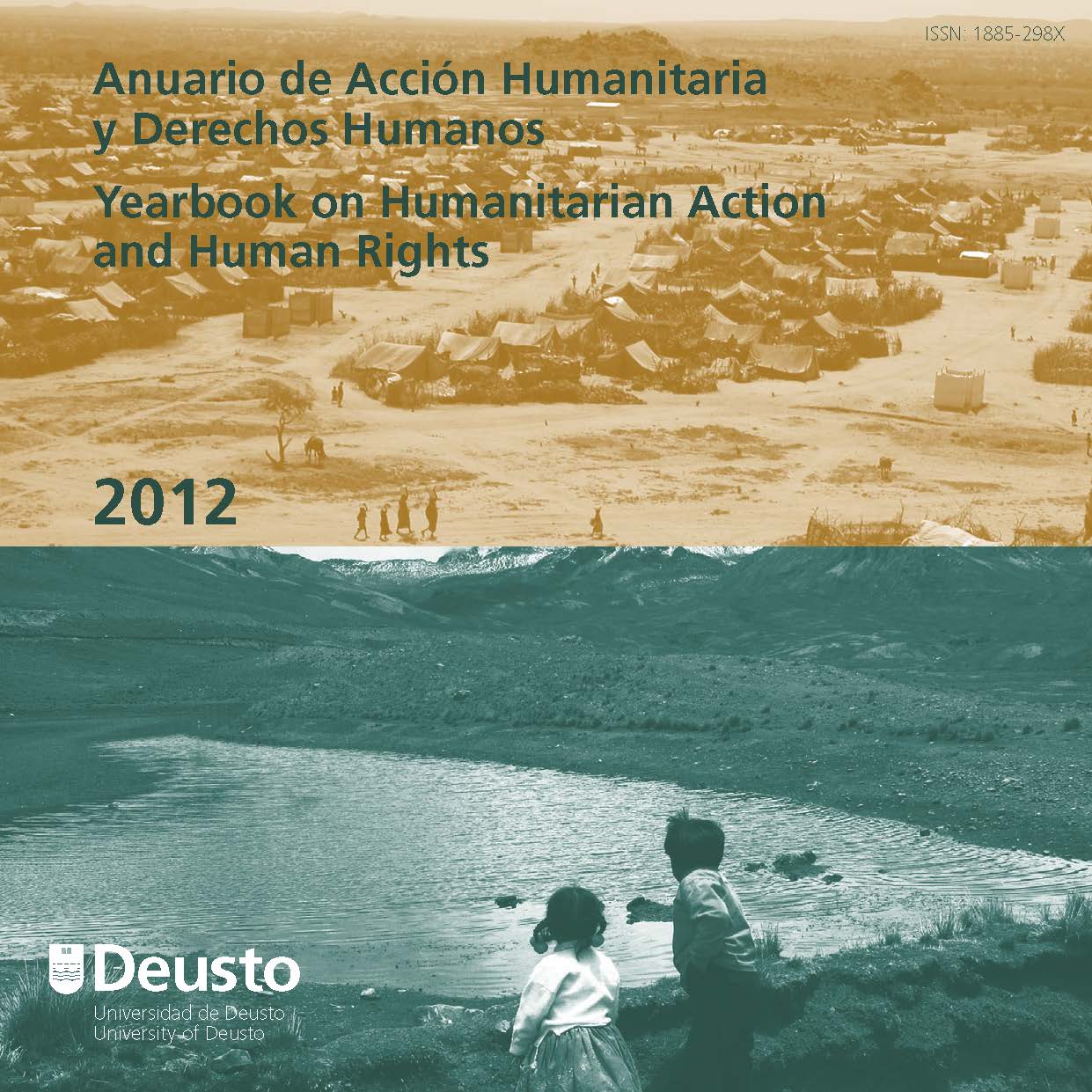 How to Cite
Serranò, Agata. 2017. "Algunos Problemas jurídicos Relativos Al Caso De Los Atentados Del 11 De Marzo De 2004 En Madrid". Deusto Journal of Human Rights, no. 10 (December), 37-54. https://doi.org/10.18543/aahdh-0-2012pp37-54.
Deusto Journal of Human Rights / Revista Deusto de Derechos Humanos is an Open Access journal; which means that it is free for full and immediate access, reading, search, download, distribution, and reuse in any medium only for non-commercial purposes and in accordance with any applicable copyright legislation, without prior permission from the copyright holder (University of Deusto) or the author; provided the original work and publication source are properly cited (Issue number, year, pages and DOI if applicable) and any changes to the original are clearly indicated. Any other use of its content in any medium or format, now known or developed in the future, requires prior written permission of the copyright holder.