La dimensión de género en el desplazamiento interno: respuestas institucionales en el caso colombiano
Donny Meertens

Pontificia Universidad Javeriana de Bogotá
Keywords:
gender, forced displacement, durable solutions
Abstract
This article explores the notions of «gender equity» and «gender justice» in the context of responses to forced displacement, particularly in the last phase oriented towards «sustainable solutions», «socio-economic stabilization», «reintegration» or «return». At this stage, the recognition of the displaced population as «victims of violent conflict» has been the subject of intense debate. One of the most sensitive areas of «delivering justice» to the displaced population is the restitution of land and housing as part of a reparations programme. However, displaced women face more obstacles than men when they claim their right to land and property restitution. The reason is that their land rights had not often been formally registered before being moved. It is argued that this is a key area in which durable solutions and some gender-sensitive and transformative measures of transitional justice should be combined. In the light of some examples in Colombia, it is evident that the only focus on the Durable Solutions approach is not sufficient, since it aims to help start a new life without compensating for the losses and damage caused- a situation that seriously hinders the viable reconstruction of a life project, both social and economically. This approach needs to be complemented by a restitution program that also recognizes the losses of those women who had never had a full enjoyment of their rights to land and that also takes into account their specific needs to rebuild their life projects.
Published online: 11 December 2017
Downloads
Download data is not yet available.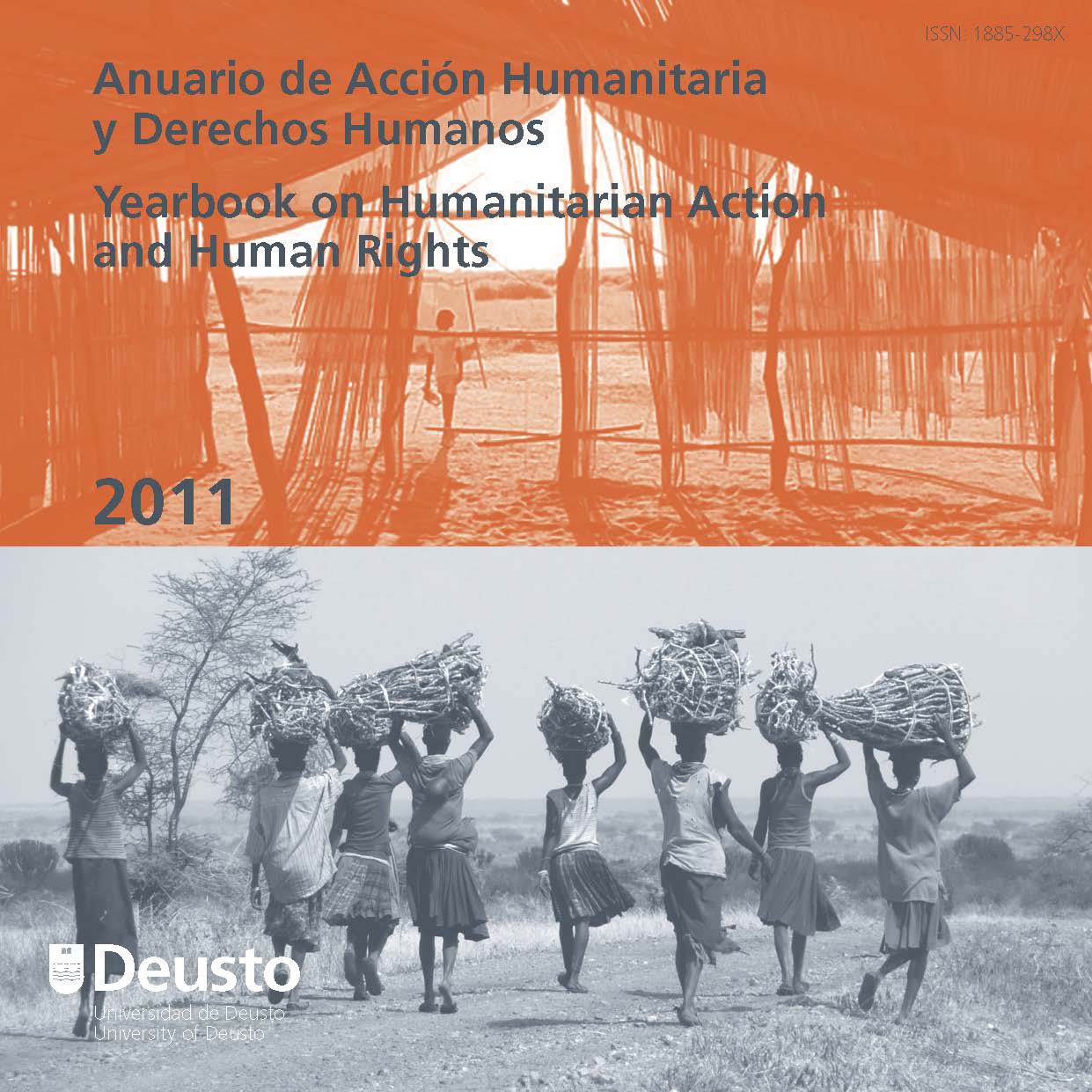 How to Cite
Meertens, Donny. 2017. "La dimensión De género En El Desplazamiento Interno: Respuestas Institucionales En El Caso Colombiano". Deusto Journal of Human Rights, no. 9 (December), 41-52. https://doi.org/10.18543/aahdh-0-2011pp41-52.
Deusto Journal of Human Rights / Revista Deusto de Derechos Humanos is an Open Access journal; which means that it is free for full and immediate access, reading, search, download, distribution, and reuse in any medium only for non-commercial purposes and in accordance with any applicable copyright legislation, without prior permission from the copyright holder (University of Deusto) or the author; provided the original work and publication source are properly cited (Issue number, year, pages and DOI if applicable) and any changes to the original are clearly indicated. Any other use of its content in any medium or format, now known or developed in the future, requires prior written permission of the copyright holder.