El debate sobre la regularización de la tortura en la «guerra contra el terror»
Mariano Aguirre

Fundación para las Relaciones Internacionales y el Diálogo Exterior
Keywords:
United States, War on Terror, torture, rule of law, regularization, human rights
Abstract
In the current context of the War on Terror laid out by the US government, the current debate on the regularization of torture is considered a priority in order to safeguard democracy and the rule of law. This is how US rulers and intellectuals close to them have been acting. This article highlights that precisely, the regularization of torture would undermine the legitimacy of the rule of law. The ideas elaborated by the group of jurists were, and continue to be, spread by President Bush and its administration, along with academics and journalists in media. The outcome of it gravely threatens Human Rights protection by the international system, especially because one of the most powerful countries in the world, and one of the most prestigious country regarding Human Rights protection and promotion, is officially legitimizing their violation.
Published online: 11 December 2017
Downloads
Download data is not yet available.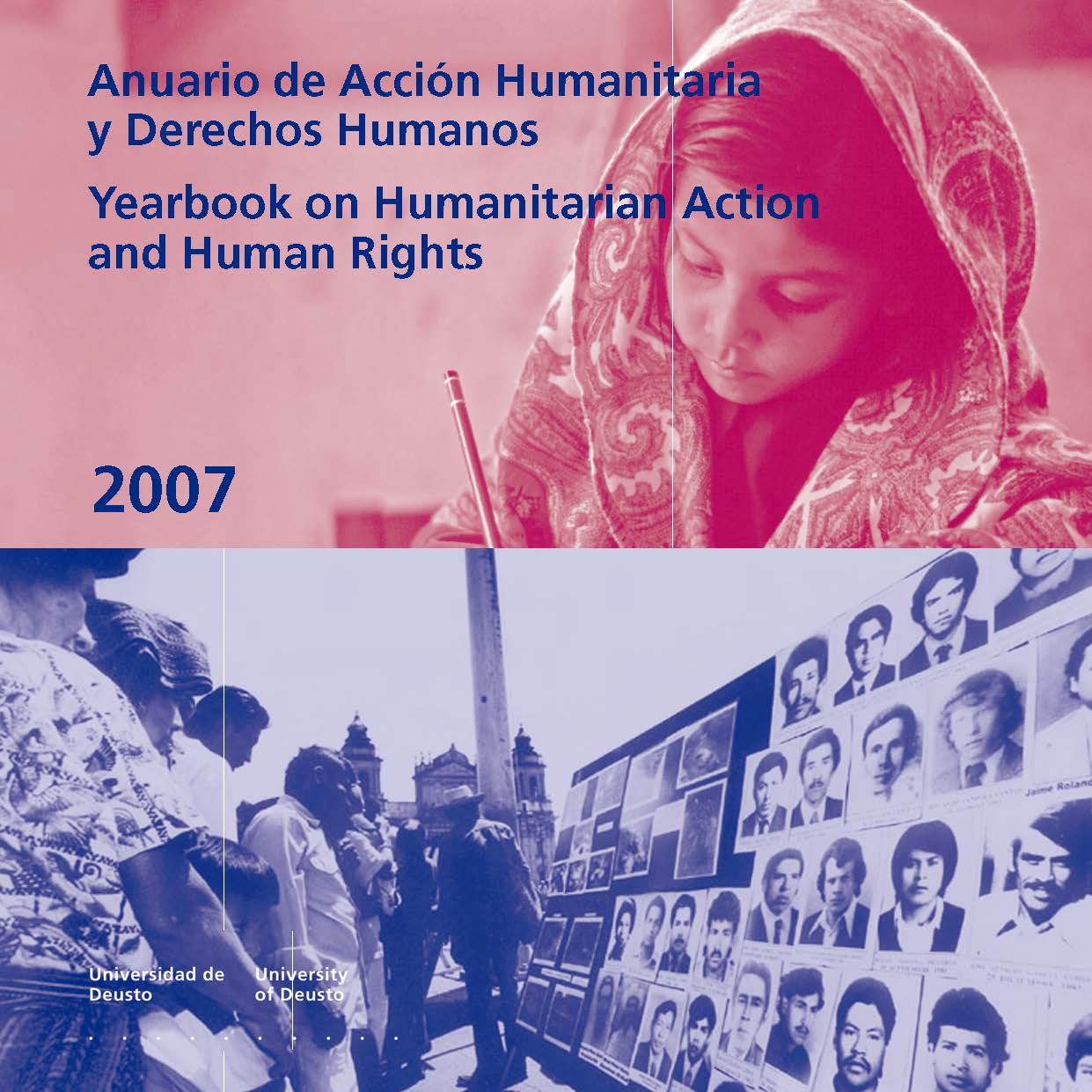 How to Cite
Aguirre, Mariano. 2017. "El Debate Sobre La regularización De La Tortura En La «guerra Contra El Terror»". Deusto Journal of Human Rights, no. 4 (December), 69-88. https://doi.org/10.18543/aahdh-4-2007pp69-88.
Deusto Journal of Human Rights / Revista Deusto de Derechos Humanos is an Open Access journal; which means that it is free for full and immediate access, reading, search, download, distribution, and reuse in any medium only for non-commercial purposes and in accordance with any applicable copyright legislation, without prior permission from the copyright holder (University of Deusto) or the author; provided the original work and publication source are properly cited (Issue number, year, pages and DOI if applicable) and any changes to the original are clearly indicated. Any other use of its content in any medium or format, now known or developed in the future, requires prior written permission of the copyright holder.