The invisible children Child protection in a DDR process in Colombia: a critical analysis
Keywords:
Colombia, AUC, DDR, disarmament, demobilization, reintegration, child soldiers, conflict
Abstract
The following article intends to describe a worrying phenomenon of the demobilization of child soldiers in Colombia within the general framework of the DDR process of the paramilitary group known as AUC. It will address the following questions: 1. the level of protection of the demobilized and reintegrated children of the AUC in Colombia; 2. the concepts, sometimes blurry, surrounding the DDR processes of children at war; 3. how the conceptual void regarding such phenomenon derives in a lack of certitude on the who, when, where and how, children demobilize.
Published online: 11 December 2017
Downloads
Download data is not yet available.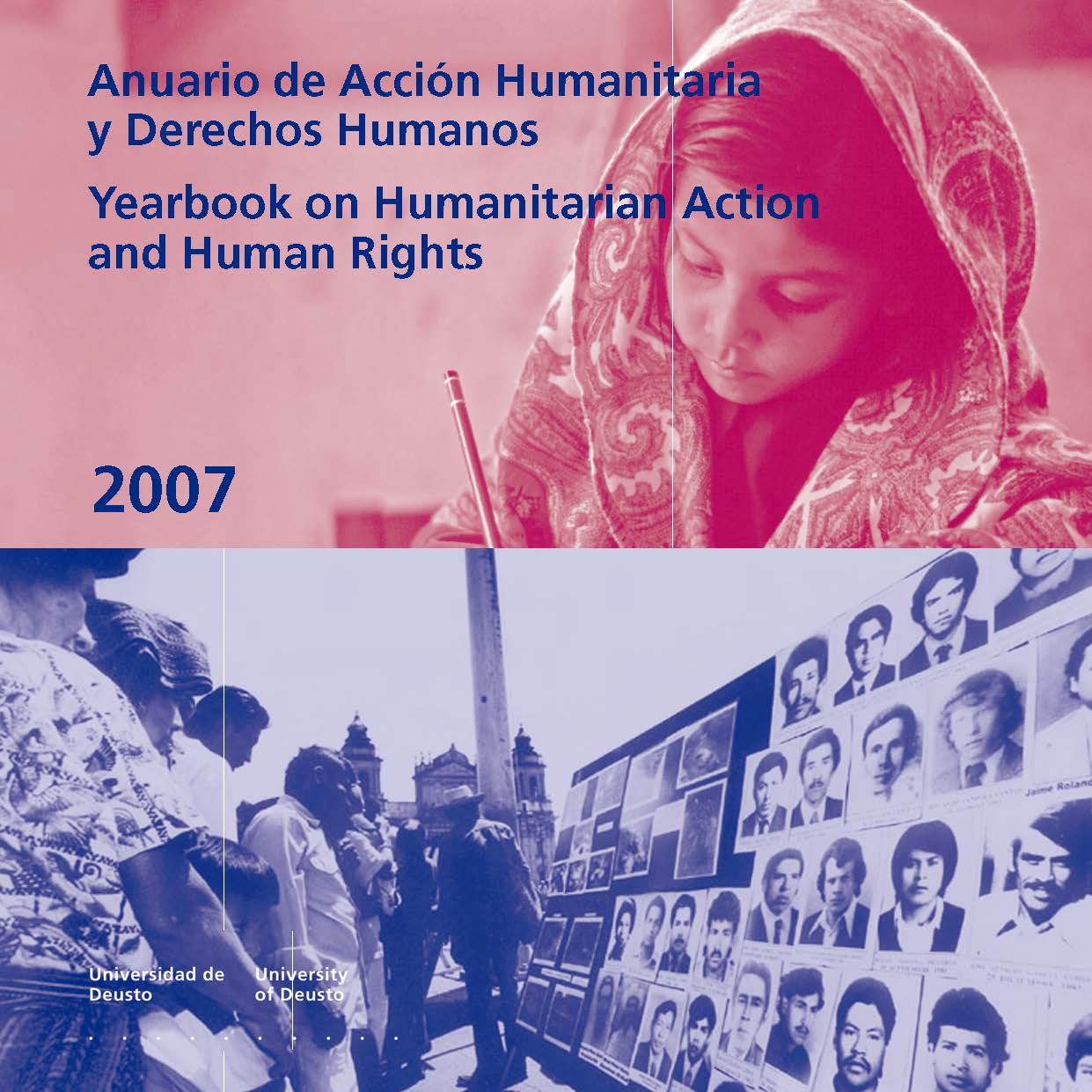 How to Cite
Saenz, Blanca. 2017. "The Invisible Children Child Protection in a DDR Process in Colombia: A Critical Analysis". Deusto Journal of Human Rights, no. 4 (December), 49-67. https://doi.org/10.18543/aahdh-4-2007pp49-67.
Deusto Journal of Human Rights / Revista Deusto de Derechos Humanos is an Open Access journal; which means that it is free for full and immediate access, reading, search, download, distribution, and reuse in any medium only for non-commercial purposes and in accordance with any applicable copyright legislation, without prior permission from the copyright holder (University of Deusto) or the author; provided the original work and publication source are properly cited (Issue number, year, pages and DOI if applicable) and any changes to the original are clearly indicated. Any other use of its content in any medium or format, now known or developed in the future, requires prior written permission of the copyright holder.