Cómo hacer «advocacy» y no morir en el intento. Una mirada desde las ONG humanitarias
Keywords:
political incidence, human rights, humanitarian action, NGO
Abstract
Advocacy, a concept that has no Spanish equivalent, is a current issue for debate within humanitarian NGOs. The trend of advocacy can be added to this, as well as the fear of being left behind and the pressure felt for the need to carry it out. There now seems to be a tendency to defi ne advocacy as being old things that used to be done under another name. Yet not everything is advocacy, nor is advocacy everything. As opposed to human rights NGOs, humanitarian assistance NGOs can only incorporate advocacy within their humanitarian logic.
Published online: 11 December 2017
Downloads
Download data is not yet available.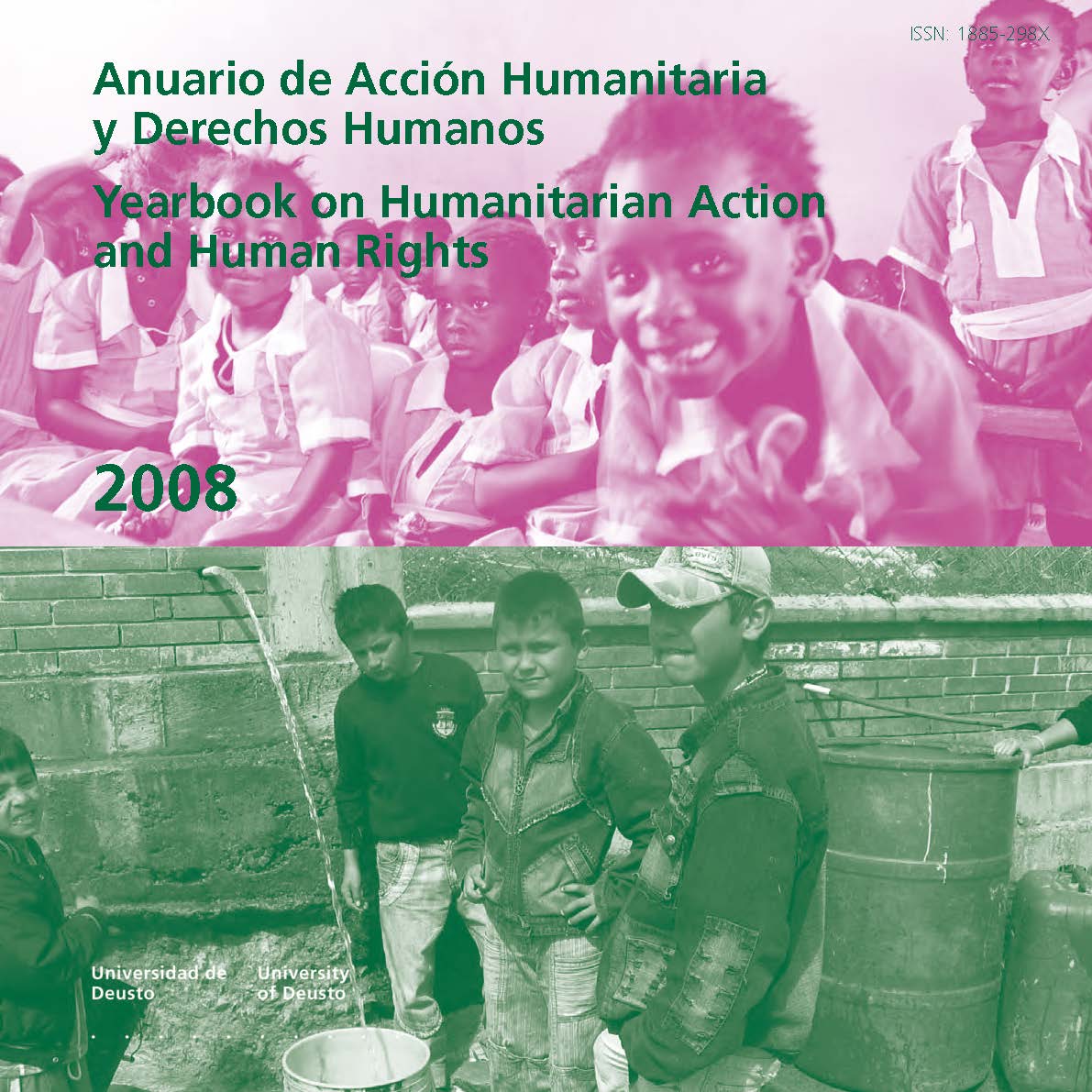 How to Cite
de Currea-Lugo, Víctor. 2017. "Cómo Hacer «advocacy» Y No Morir En El Intento. Una Mirada Desde Las ONG Humanitarias". Deusto Journal of Human Rights, no. 5 (December), 73-85. https://doi.org/10.18543/aahdh-5-2008pp73-85.
Deusto Journal of Human Rights / Revista Deusto de Derechos Humanos is an Open Access journal; which means that it is free for full and immediate access, reading, search, download, distribution, and reuse in any medium only for non-commercial purposes and in accordance with any applicable copyright legislation, without prior permission from the copyright holder (University of Deusto) or the author; provided the original work and publication source are properly cited (Issue number, year, pages and DOI if applicable) and any changes to the original are clearly indicated. Any other use of its content in any medium or format, now known or developed in the future, requires prior written permission of the copyright holder.