The Eradication of the Poverty: The MDGs from a gender perspective
Pilar López-Dafonte Suanzes
Keywords:
millennium development goals, human rights, poverty reduction, gender equality, treaty Bodies, general comments
Abstract
The Millennium Development Goals (MDGs) provide a shares vision of a much improved world by 2015, where extreme poverty is cut in half, child mortality is greatly reduced, gender disparities in primary and secondary education are eliminated, women are more empowered and health and environment indicators improve within a global partnership for development. These goals are ambitious and their attainment will require a global effort. Using the normative framework for human rights codifi ed in the 1948 Universal Declaration of Human Rights, is a solid strategy for national and international policy in poverty reduction. This report establishes that Human Rights and the MDGs have much in common. They share guiding principles such as participation, empowerment and national ownership. They serve as tools for reporting processes that can hold governments accountable and most fundamentally, they share the ultimate objective of promoting human well-being and honouring the inherent dignity of all people. Therefore, Linking Millennium Development Goals with Human Rights is a good possibility in order to obtain a solid normative framework. From a gender perspective, the report link the Goal 3 gender equality and empowerment of women, with two treaty bodies, the International Covenant on Economic, Social and Cultural Rights as well as the Convention on the Elimination of all forms of Discrimination against Women in order to give a solid framework to achieve this Goal. Gender equality is important not only as a goal in itself, but also as a path towards achieving the other goals.
Published online: 11 December 2017
Downloads
Download data is not yet available.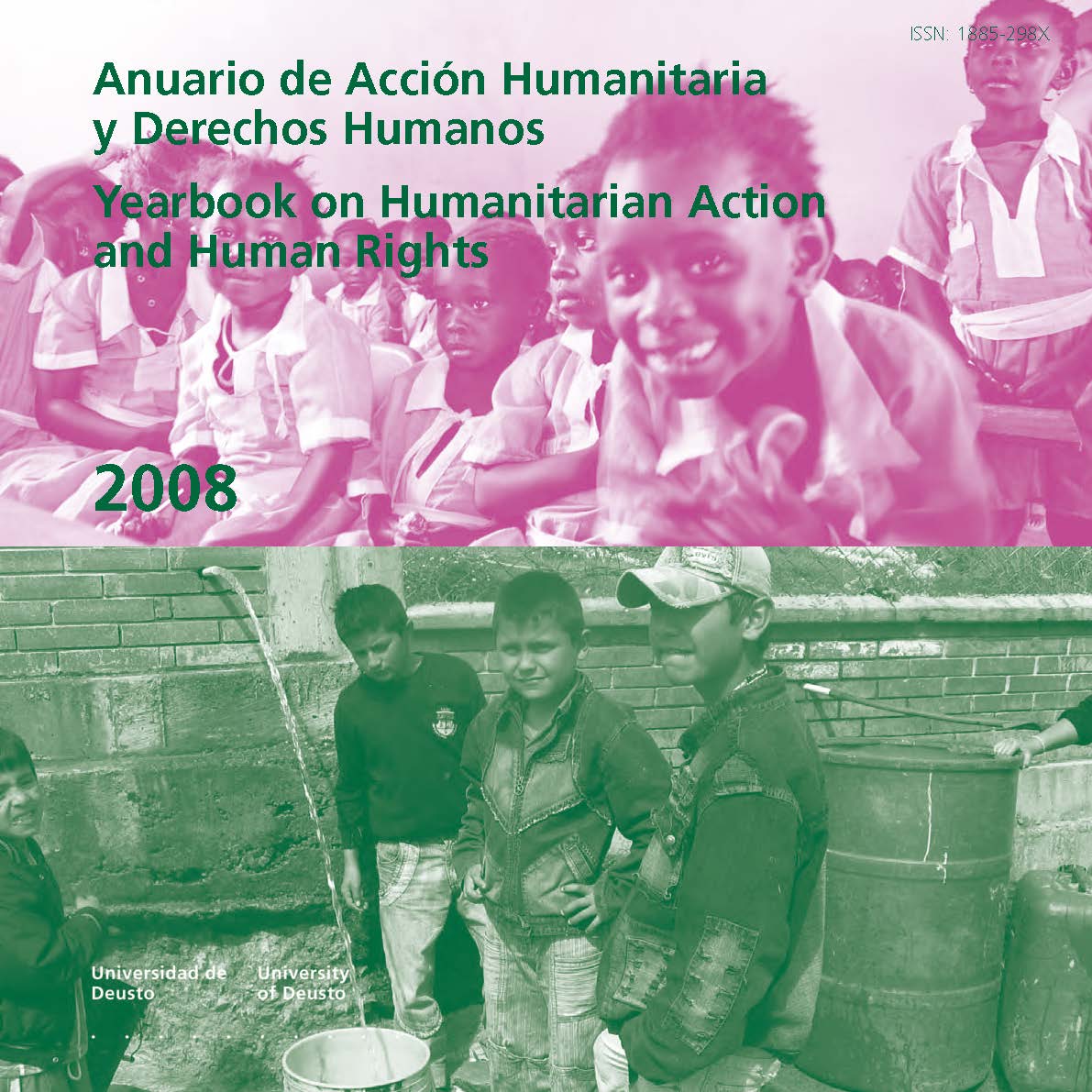 How to Cite
López-Dafonte Suanzes, Pilar. 2017. "The Eradication of the Poverty: The MDGs from a Gender Perspective". Deusto Journal of Human Rights, no. 5 (December), 47-71. https://doi.org/10.18543/aahdh-5-2008pp47-71.
Deusto Journal of Human Rights / Revista Deusto de Derechos Humanos is an Open Access journal; which means that it is free for full and immediate access, reading, search, download, distribution, and reuse in any medium only for non-commercial purposes and in accordance with any applicable copyright legislation, without prior permission from the copyright holder (University of Deusto) or the author; provided the original work and publication source are properly cited (Issue number, year, pages and DOI if applicable) and any changes to the original are clearly indicated. Any other use of its content in any medium or format, now known or developed in the future, requires prior written permission of the copyright holder.