Sport for humanitarian action. A Do No Harm approach
José Antonio León Barrena
Keywords:
sport, humanitarian action, humanitarian principles, development, behaviour change, experimental learning
Abstract
Sport for humanitarian action (SHA) refers to the investment and intervention activities, which use sport as an instrument to achieve humanitarian action purposes, such as, alleviate suffering, peace-building, maintain human dignity and protect victims´ fundamental rights. Furthermore, sport can be a competent psychosocial method and a significant fund-raising and awareness vehicle.
In order to reach these outcomes, sport for humanitarian action is required to fulfil certain conditions: it must respect the humanitarian principles (the Code of Conduct in Humanitarian Relief of the International Red Cross Crescent Movement); concentrate on non-related sport goals (plus sport approach); follow up a logic process, based on behaviour change; work in partnership with different stakeholders, and put in motion an effective monitoring and evaluation process. The present article describes these conditions, giving a framework for designing a Do no Harm Sport intervention.
Published online: 11 December 2017
Downloads
Download data is not yet available.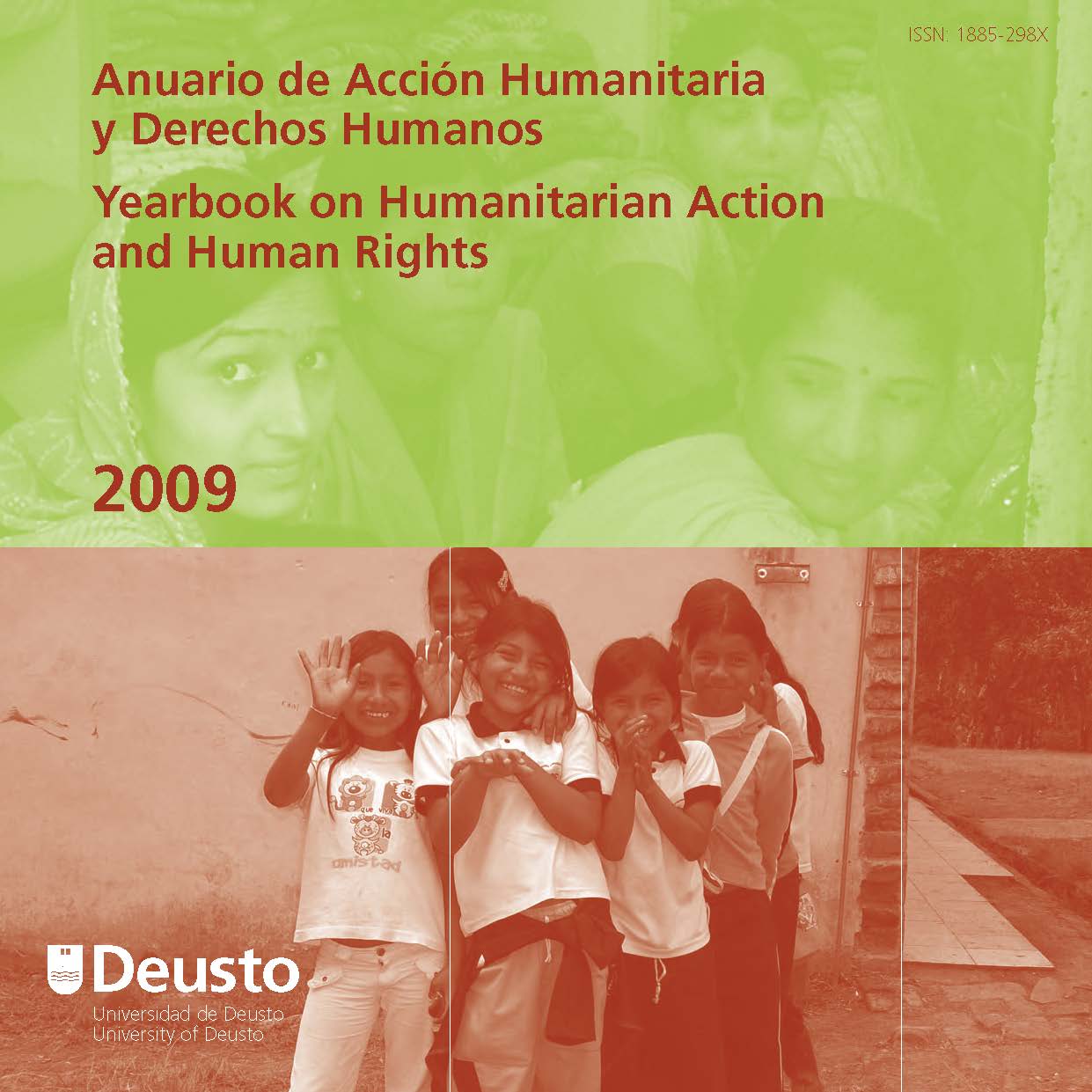 How to Cite
León Barrena, José Antonio. 2017. "Sport for Humanitarian Action. A Do No Harm Approach". Deusto Journal of Human Rights, no. 6 (December), 115-32. https://doi.org/10.18543/aahdh-6-2009pp115-132.
Deusto Journal of Human Rights / Revista Deusto de Derechos Humanos is an Open Access journal; which means that it is free for full and immediate access, reading, search, download, distribution, and reuse in any medium only for non-commercial purposes and in accordance with any applicable copyright legislation, without prior permission from the copyright holder (University of Deusto) or the author; provided the original work and publication source are properly cited (Issue number, year, pages and DOI if applicable) and any changes to the original are clearly indicated. Any other use of its content in any medium or format, now known or developed in the future, requires prior written permission of the copyright holder.