Avoiding amnesty in the age of accountability: Colombia's proposal for alternative sentencing
Keywords:
amnesty, transitional justice, accountability, impunity, Colombia, FARC, truth, justice, reparations, alternative sentences
Abstract
One of the more conspicuous symptoms of the anti-impunity movement in transitional justice is a growing objection towards the use of amnesty. While international standards are slowly but surely building a legal barricade to prevent amnesty and impunity, states are searching for alternative measures capable of persuading hostile actors to demobilize. One promising solution to this is Colombia's proposal for prosecutions accompanied by alternative sentencing under the Marco Jurídico de la Paz, which aims to demobilize the guerillas and end a 50-year conflict. But for this proposal to be a genuine alternative to amnesty rather than a political attempt to avoid international legal obligations, it must satisfy victims' requirements for truth, justice and reparations. This paper examines the potential use of alternative sentencing as a mechanism of transitional justice within the scope of the "age of accountability".
Received: 31 March 2015
Accepted: 15 October 2015
Published online: 11 December 2017
Downloads
Download data is not yet available.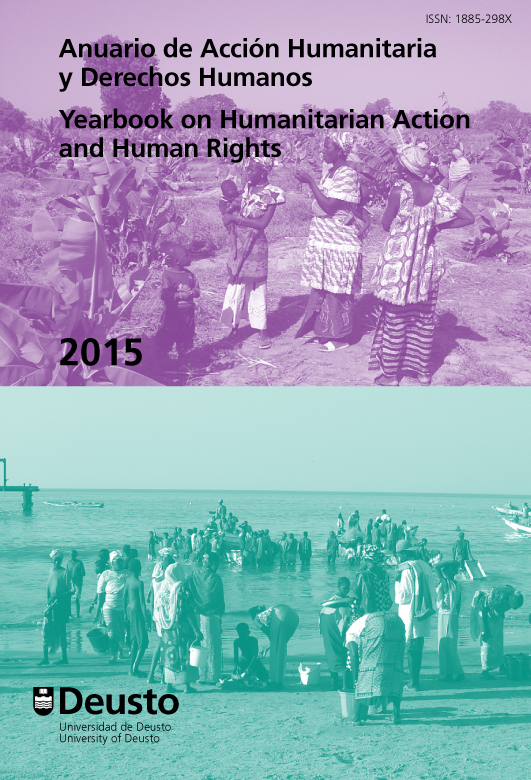 How to Cite
Savini, Lucía E. M. 2017. "Avoiding Amnesty in the Age of Accountability: Colombia's Proposal for Alternative Sentencing". Deusto Journal of Human Rights, no. 13 (December), 125-58. https://doi.org/10.18543/aahdh-13-2015pp125-158.
Deusto Journal of Human Rights / Revista Deusto de Derechos Humanos is an Open Access journal; which means that it is free for full and immediate access, reading, search, download, distribution, and reuse in any medium only for non-commercial purposes and in accordance with any applicable copyright legislation, without prior permission from the copyright holder (University of Deusto) or the author; provided the original work and publication source are properly cited (Issue number, year, pages and DOI if applicable) and any changes to the original are clearly indicated. Any other use of its content in any medium or format, now known or developed in the future, requires prior written permission of the copyright holder.