The transformative potential of gender justice in the land restitution programme in Colombia
Keywords:
transitional justice, displacement, land restitution, gender justice, structural violence, transformative justice, differential approach
Abstract
This paper studies the existence of elements of gender justice in the ongoing land restitution process in Colombia, in order to analyse the potential of the Land Restitution Programme to contribute to the elimination of structural violence against women and the resulting gender inequalities. In this context, the sources of the analysis comprises the Victims' and Land Restitution Law of 2011, the implementation programmes by the Land Restitution Unit, and the sentences by the specialized judges for land restitution. The paper argues that the land restitution programme could contribute to the elimination of structural forms of discrimination and exclusion of women in the Colombian society, if the elements of gender justice are applied in a coherent and systematic way and if it is accompanied by additional measures aimed at reducing the high security risks for internally displaced women in the land restitution process and changing the patriarchal system deeply rooted in the Colombian society.
Published online: 11 December 2017
Downloads
Download data is not yet available.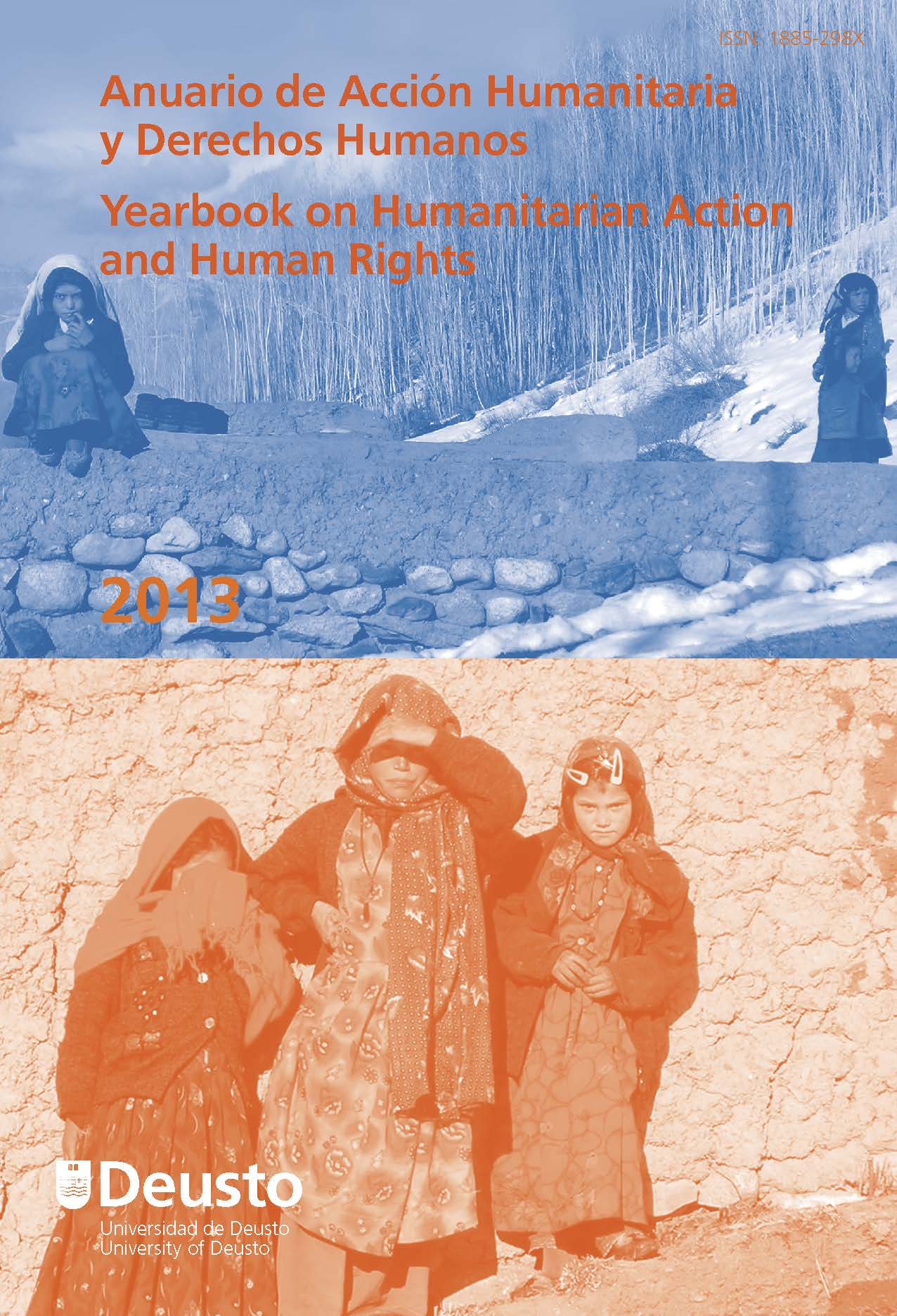 How to Cite
von Au, Anne Kathrin. 2017. "The Transformative Potential of Gender Justice in the Land Restitution Programme in Colombia". Deusto Journal of Human Rights, no. 11 (December), 207-39. https://doi.org/10.18543/aahdh-11-2013pp207-239.
Deusto Journal of Human Rights / Revista Deusto de Derechos Humanos is an Open Access journal; which means that it is free for full and immediate access, reading, search, download, distribution, and reuse in any medium only for non-commercial purposes and in accordance with any applicable copyright legislation, without prior permission from the copyright holder (University of Deusto) or the author; provided the original work and publication source are properly cited (Issue number, year, pages and DOI if applicable) and any changes to the original are clearly indicated. Any other use of its content in any medium or format, now known or developed in the future, requires prior written permission of the copyright holder.