Disturbed valley: a case of protracted armed conflict situation in Northeast India
Rameshchandra Ningthoujam
Keywords:
armed conflict, northeast India, AFSPA-1958, LEP, militaristic developmentalism, human rights, Manipur
Abstract
India's northeastern region has been experiencing the least known but one of the longest-lasting armed conflict situation in South Asia. New Delhi government has been trying to control the situation through some restrictive or economic incentives such as the Armed Forces Special Power Act-1958 (AFSPA) or the Look East Policy (LEP) and others. However, these policies have been contested by many of the human rights activists, civil societies for their disruptive character, who have unmasked the disruptive substance of human rights violation and the militaristic developmentalism. The proposed paper will rather be a tour d' horizon of India's political dispensation at its northeastern frontier in general and Manipur in particular, that shapes the political affairs of this region since India's Independence.
Published online: 11 December 2017
Downloads
Download data is not yet available.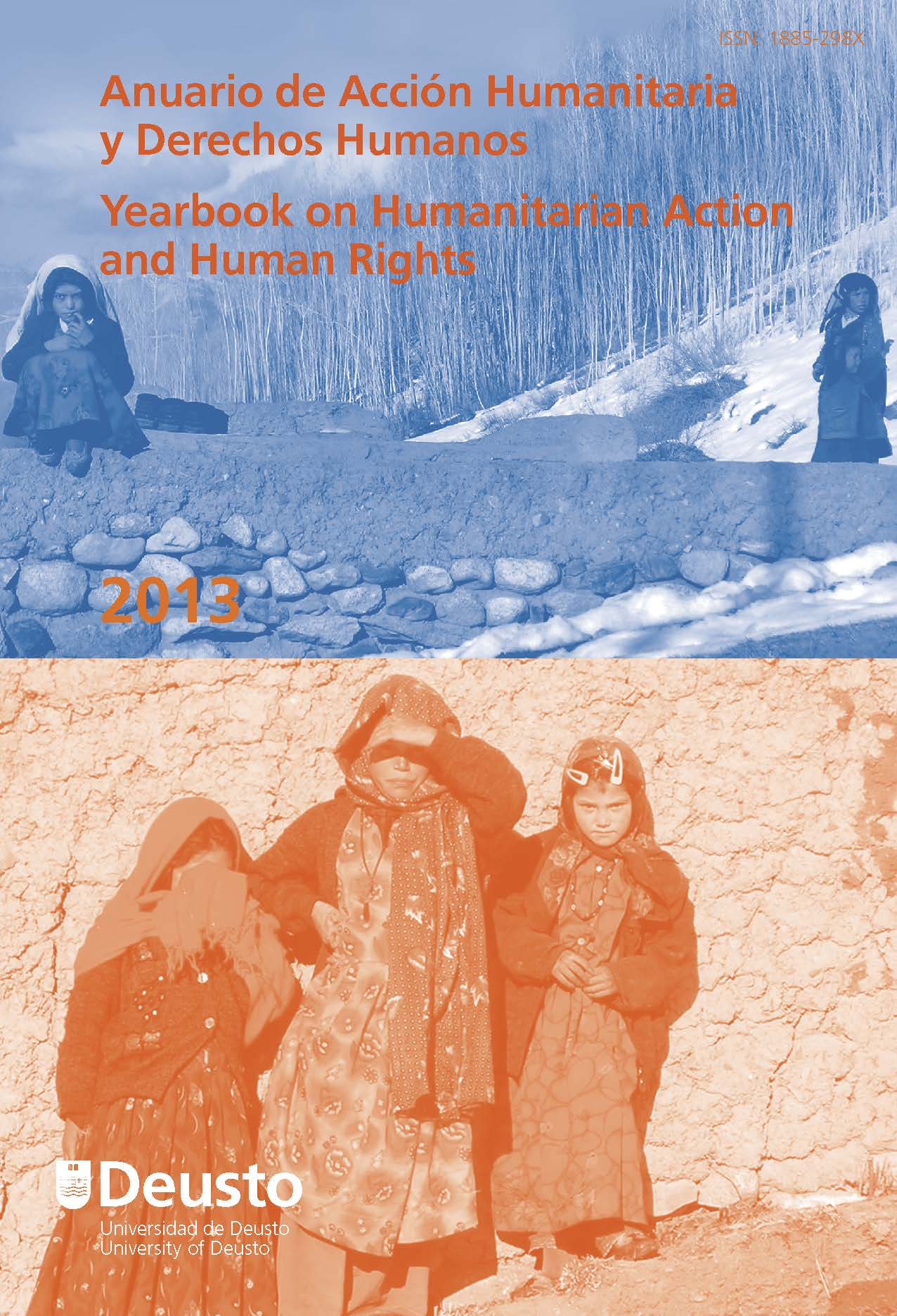 How to Cite
Ningthoujam, Rameshchandra. 2017. "Disturbed Valley: A Case of Protracted Armed Conflict Situation in Northeast India". Deusto Journal of Human Rights, no. 11 (December), 185-205. https://doi.org/10.18543/aahdh-11-2013pp185-205.
Deusto Journal of Human Rights / Revista Deusto de Derechos Humanos is an Open Access journal; which means that it is free for full and immediate access, reading, search, download, distribution, and reuse in any medium only for non-commercial purposes and in accordance with any applicable copyright legislation, without prior permission from the copyright holder (University of Deusto) or the author; provided the original work and publication source are properly cited (Issue number, year, pages and DOI if applicable) and any changes to the original are clearly indicated. Any other use of its content in any medium or format, now known or developed in the future, requires prior written permission of the copyright holder.