Facing loss: coping mechanisms of Mayan widows in Guatemala
Keywords:
Guatemala, "la violencia" dictatorship, Mayan widows, psychological pain
Abstract
In countries of the global south the rights of widows are repeatedly infringed and neglected both by the women's movement and by the international humanitarian community. Widows in Guatemala suffer especially from lack of official recognition and the psychological consequences of not knowing the fate of their husbands or not being able to bury them or remarry. This article focuses on Mayan Widows in Guatemala and how they cope with the loss in the context of the former military dictatorship and its counterinsurgency campaign against Guatemala's rural, and mostly Indian citizens, the so-called "la violencia". The study examines the psychological pain, coping mechanisms of these women and how they fulfil their dual economic roles; their vulnerability to intimidation, violence or abuse; and how this situation redefines their behaviour.
Published online: 11 December 2017
Downloads
Download data is not yet available.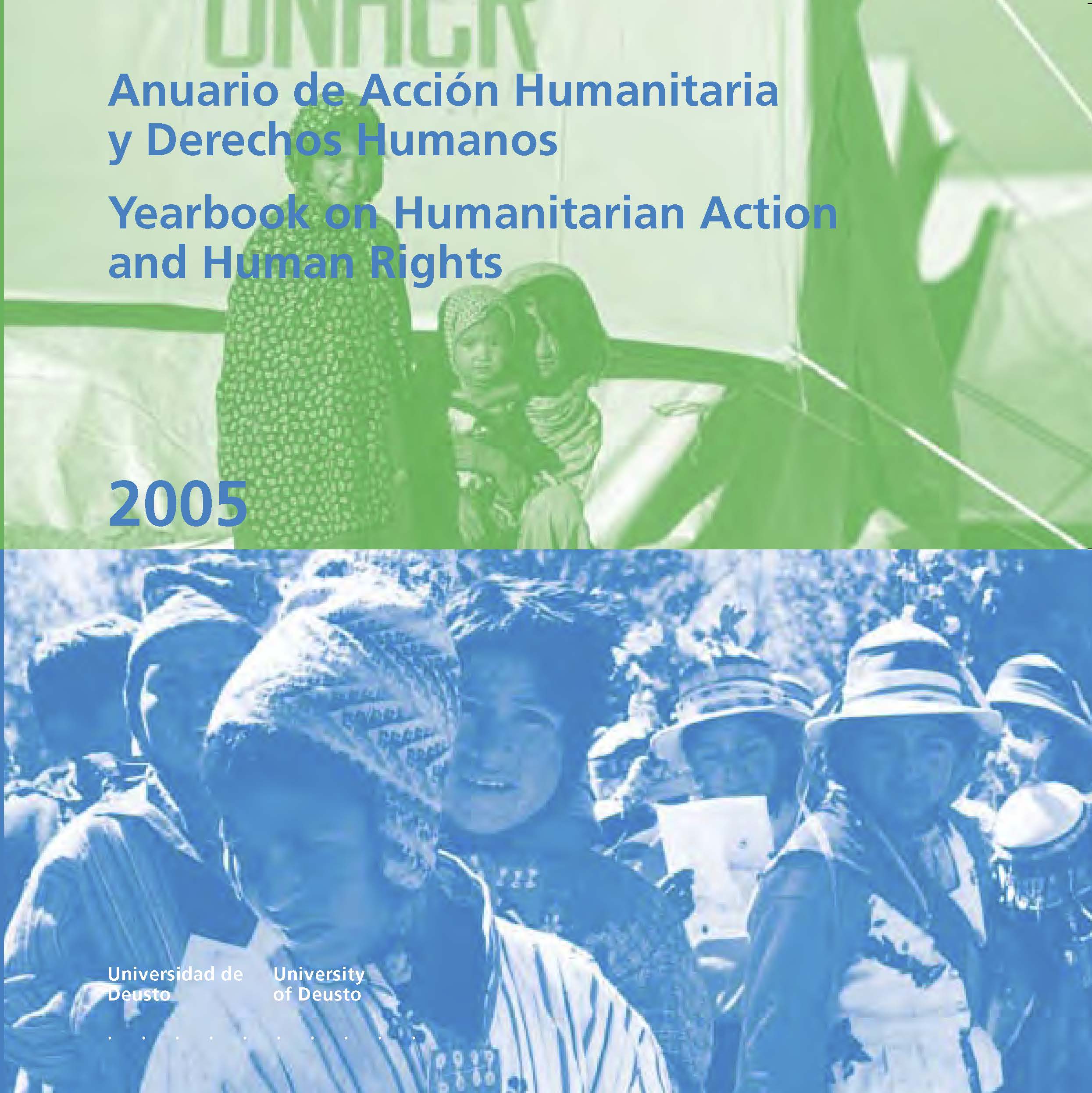 How to Cite
Kaupisch, Patricia. 2017. "Facing Loss: Coping Mechanisms of Mayan Widows in Guatemala". Deusto Journal of Human Rights, no. 2 (December), 239-56. https://doi.org/10.18543/aahdh-2-2005pp239-256.
Deusto Journal of Human Rights / Revista Deusto de Derechos Humanos is an Open Access journal; which means that it is free for full and immediate access, reading, search, download, distribution, and reuse in any medium only for non-commercial purposes and in accordance with any applicable copyright legislation, without prior permission from the copyright holder (University of Deusto) or the author; provided the original work and publication source are properly cited (Issue number, year, pages and DOI if applicable) and any changes to the original are clearly indicated. Any other use of its content in any medium or format, now known or developed in the future, requires prior written permission of the copyright holder.