El espejismo de la autonomía indígena: mirada a la situación de una comunidad en la Orinoquía Colombiana
Laura Calle Alzate

Universidad Nacional de Colombia
Keywords:
Sikuani, autonomy, indigenous peoples, Colombia, Constitution of 1991, prior consultation
Abstract
The 1991 Constitution opened spaces for political participation of indigenous peoples but also perpetuated harmful effects such as the formation of elites articulated the state apparatus. Based on my ethnographic fieldwork, I discuss how these societies have given up on their ability to participate and act politically. For some of the indigenous peoples of the Llanos, the creation of an indigenous political elite, results in the resignation of the indigenous social movement as a political subject, firstly, and secondly, the entrance to a new dispute characterized by struggle for the resources of the Colombian state and the multinationals present in the region. The dispute to manage resources is linked to the struggle for the political arena legitimized by the system resources that ultimately only benefits the indigenous elite and its closest circle. Therefore one can speak of indigenous autonomy as a mirage and not a reality.
Published online: 11 December 2017
Downloads
Download data is not yet available.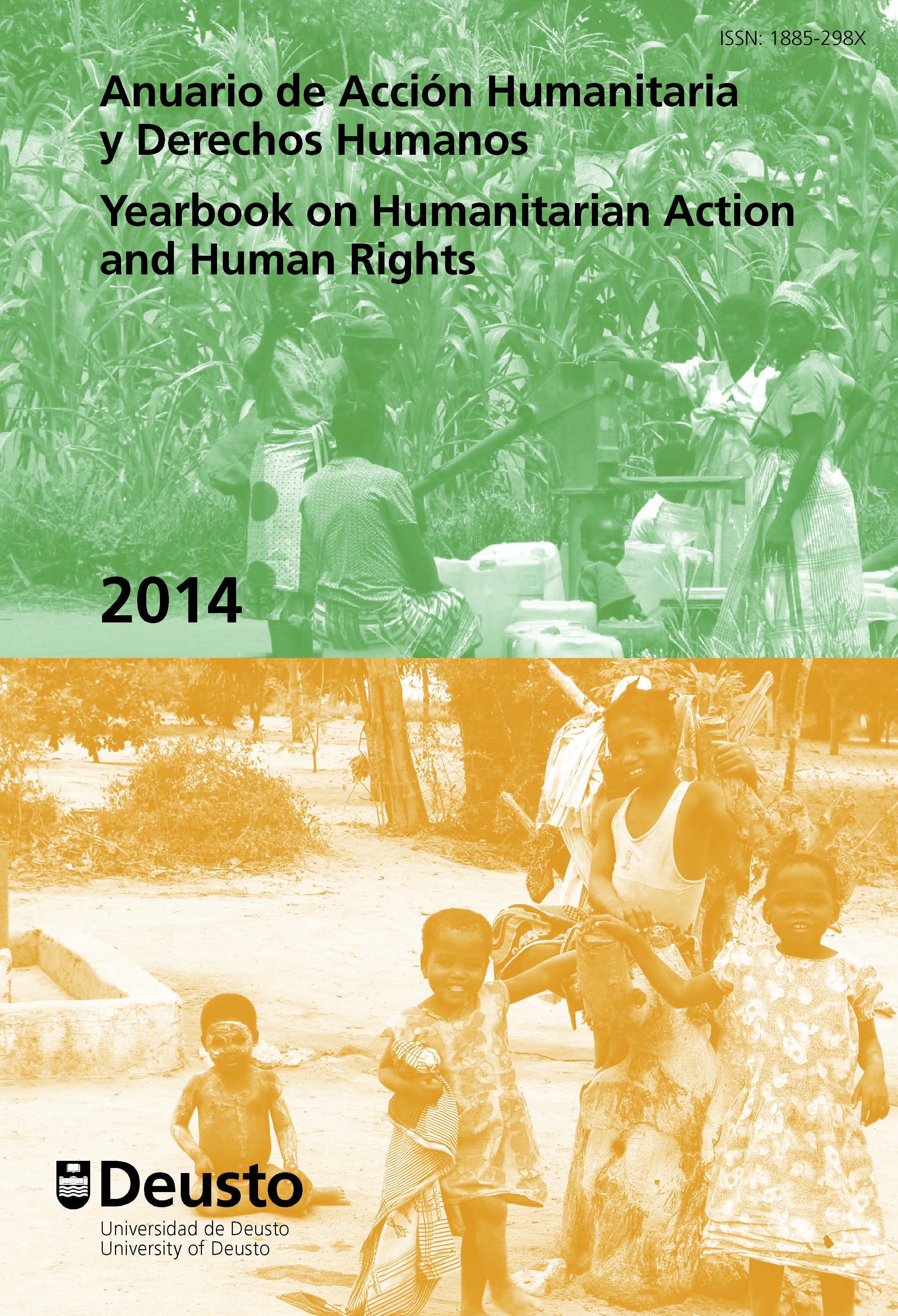 How to Cite
Calle Alzate, Laura. 2017. "El Espejismo De La autonomía indígena: Mirada a La situación De Una Comunidad En La Orinoquía Colombiana". Deusto Journal of Human Rights, no. 12 (December), 71-96. https://doi.org/10.18543/aahdh-12-2014pp71-96.
Deusto Journal of Human Rights / Revista Deusto de Derechos Humanos is an Open Access journal; which means that it is free for full and immediate access, reading, search, download, distribution, and reuse in any medium only for non-commercial purposes and in accordance with any applicable copyright legislation, without prior permission from the copyright holder (University of Deusto) or the author; provided the original work and publication source are properly cited (Issue number, year, pages and DOI if applicable) and any changes to the original are clearly indicated. Any other use of its content in any medium or format, now known or developed in the future, requires prior written permission of the copyright holder.